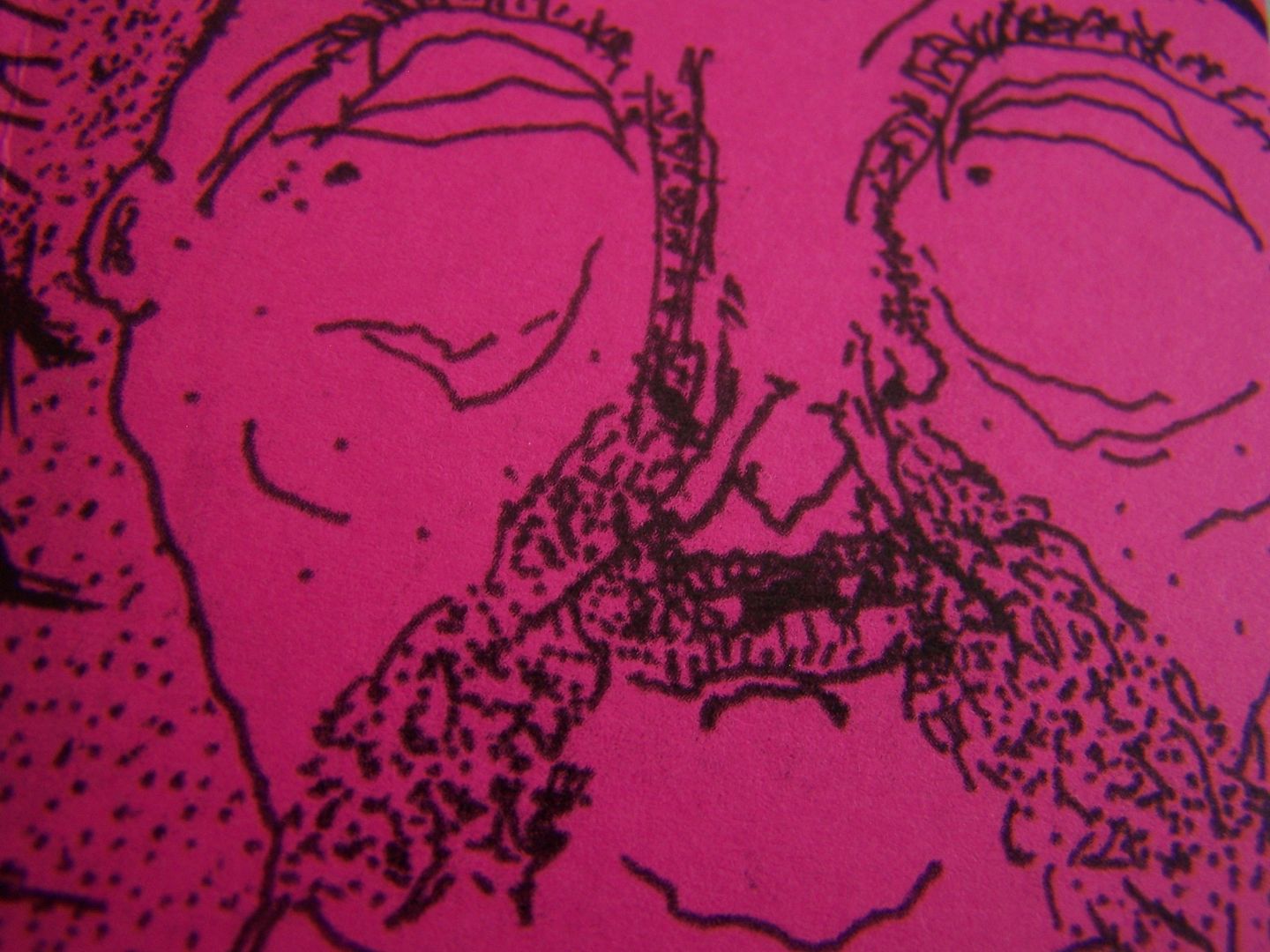 [$5 // Edition of 100 //
https://video--duct.bandcamp.com/album/anti-human-hate
]
If you spend too much time thinking about the title of this cassette your brain might explode. Is the idea behind it that it is against *human hate*, which would be some loving all people hippy stuff OR does it mean that it simply is hate fueled by being anti-human, which would plainly mean that you hate people. I'm prone to thinking of the second version as this has that angry nature to it which even makes me think of the great band Toxic Narcotic and their lyric/song title: "Fuck you you fucking fuck / Yes I'm a human racist and people fucking suck".
I like to think of the songs on this cassette as being static punk. If that isn't a genre yet it totally should be and I'm not one who likes to make genre names or genres in general because I think they're kind of silly. Distorted guitar riffs, screamed vocals and underlying elements of hardcore bring out the best of these songs which can be anything from TSOL and Sex Pistols to The Hives and Descendants. In other ways, it does remind me of a hardcore punk band I might have heard once on an Asbestos Records compilation before I moved away from (and then back to) Connecticut.
Elements of something modern such as Dana Fowler And The come out as well and for those wondering whether or not certain music doesn't sound as good on cassette I can assure you that I have not yet heard something I felt sounded off because it was on cassette and this is not going to be the exception to that. If anything, the hiss of the cassette simply amplifies what is otherwise happening with the music and, well, if you blow your speakers it is on you, buddy. But you need to be playing this one like it's the 1970's and CBGBs is still a thing.