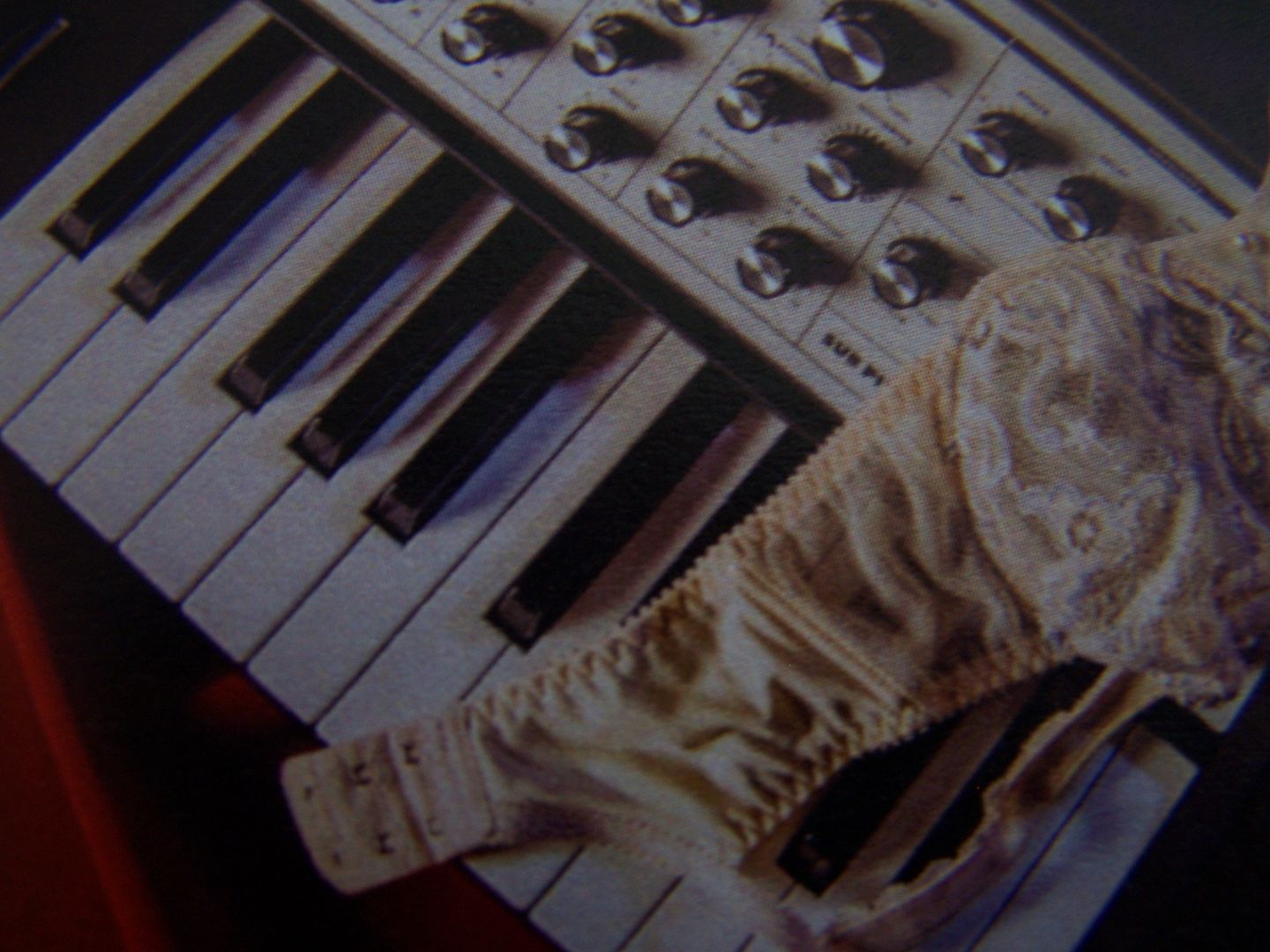 https://spacesofdisappearance.bandcamp.com/album/passionate-electronics
The first sounds I hear on "Passionate Electronics" are those of drum machine beats and wah-wah type of synth. I'm pretty sure we're in for an instrumental type of electronica ride because of the title of this cassette and so I strap myself in and am prepared for the ride. And then some vocals kick in. At first I think they're being sampled, but they're not. Well, certainly they cannot last. But they do. I feel as if this is one of those problems with electronic music- too many artists are keeping it strictly instrumental when Spaces of Disappearance demonstrate right here how it could be so much more.
I imagine the music on its own, a glorious feat in and of itself. If you took away the vocals these melodies and beats could have a pretty impressive run on a label such as Illuminated Paths or Field Hymns-- you know, where there would be similar artists. There are some of those oonce-oonce beats and just clanking bangers that make you feel like you're at a roller disco, but the overall feel is just one of energy and why not because if nothing else electronic music should make you want to move.
What really caught me off guard was the singing on here and it's just so good. I feel like sometimes having vocals added into what is already great instrumental music can just make it feel too complex and overdone in some ways, but Spaces of Disappearance manages to make it work so that these songs never feel too busy and only ever feel just right, despite the various levels you could dissect them on and still be pleased with the results. Somewhere between Cyndi Lauper and Ladytron, Debbie Gibson and Tiffany, Garbage and Madonna, I can imagine these songs being on "The Goonies" soundtrack just as well.
While Side A is four songs- and, yes, they are singing about Dick Cheney on the first one- Side B is one song called "Manic" and then two different remixes of it. If you or someone you know happens to be manic, then you can understand why it is rather interesting that this song was chosen to be on here in a remixed sense as well. The lyric hook is "Who am I to you?", which is always a good question and if you don't think that I am in some ways hypomanic then obviously you've never followed me on Twitter or "liked" my Facebook page when it came time to post reviews.
It is hard for me to try and tell you why you should like a cassette that is as divine as this one by Spaces of Disappearance is. I feel like as an instrumental piece this would stand out among most of its peers, and yet having these vocals added in just creates an even bigger sound no matter how many times I have to type that. So in a lot of ways it feels like a given to me now, as if you should already like this. Asking someone if they like Spaces of Disappearance or trying to explain it to someone is like asking someone if they like music now to me-- it's become that basic. You really need to be in on this now.