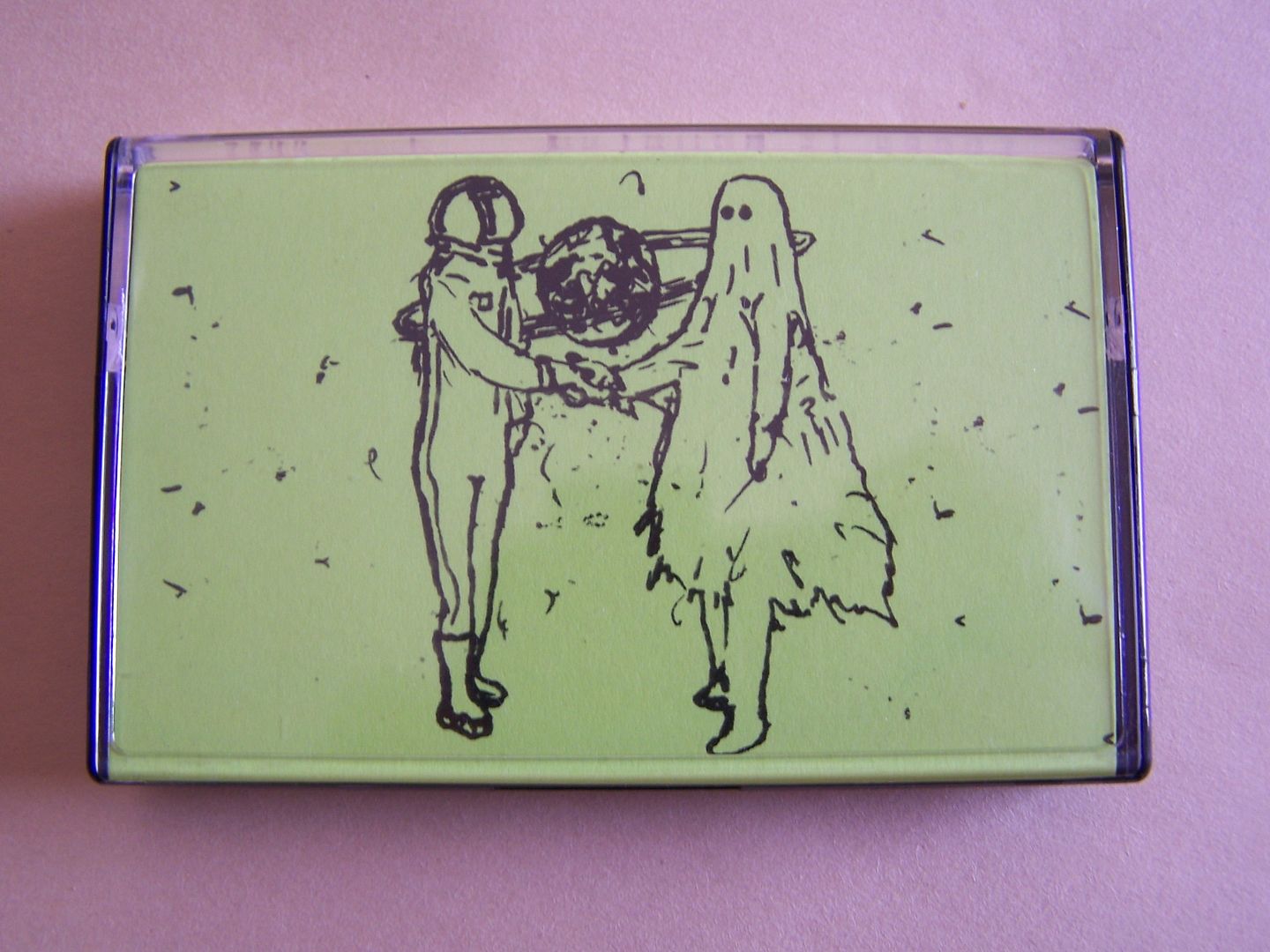 [$4 //
https://spaceishaunted.bandcamp.com/album/space-is-haunted
]
It's not every day that I have a band come through and just blow me away like Space is Haunted did. I don't know how long most turnaround is for music reviews, in terms of how long it might take someone to review something after receiving it, but I do know that I kind of took my time with this one if only because I kept listening to it over and over, forgetting I was supposed to be reviewing it.
This is the demo of Space is Haunted and if there has ever been a better demonstration of what someone can do musically I have yet to hear it. These songs can't really be pinned down into a specific genre, though they do have some influences that I can hear. One of the bigger background type of sounds does seem to reflect Nirvana, in that fast paced, guitar dominant structure where you just come on in a sort of punk way but know you're something else. (That's "Nevermind" era and before, as I feel I've been referencing a lot of "In Utero" era Nirvana lately)
Vocals can come out as screaming but I wouldn't call this "riotgrrrl" or compare it with Sleater-Kinney unless I was really stretching for comparisons and influences. Parts of the songs can sound like L7, whom I still adore, a heavier version of Blondie (if that makes sense), obviously The Runaways and for the less known reference Mrs. Howl. (I think Mrs. Howl and Space is Haunted would get along together so well. Someone should release a split cassette for the two of 'em)
The music is fuzzy with elements of punk. It's hard rocking and it's rocking hard. These are anthems for a lost generation and just overall the type of music that you can listen to anytime, anywhere and just feed off of the energy of it. Whether you're inside and dancing like my three year old or driving around in your car with your windows rolled down, it's still just as much fun and powerful.
For the older music fans, this does have some similar aspects to Discount but not quite as much as to really sound like them, so it just becomes a good set of songs for Discount fans without having that nasty tag of being "the new Discount". Something modern can come out here as well, and that falls anywhere between Dead Sara (I actually haven't heard their new album yet, sadly), Coleen Green and I would assume something else on Burger Records I can't place because, well, I've just never heard a band like this before.
One thing worth noting is that as a duo you feel like the options of Space is Haunted might be limited and they might somehow sound like other singing guitar player and drummer duos (Local H and White Stripes are the first two that come to mind immediately), but they somehow seem to stay away from both of those bands (and I've been hearing a lot of Local H lately) and I feel that is just a testament to how Space is Haunted creates their own sound in general. Definitely one to watch out for and a most rocking cassette that I would say essential is an understatement.