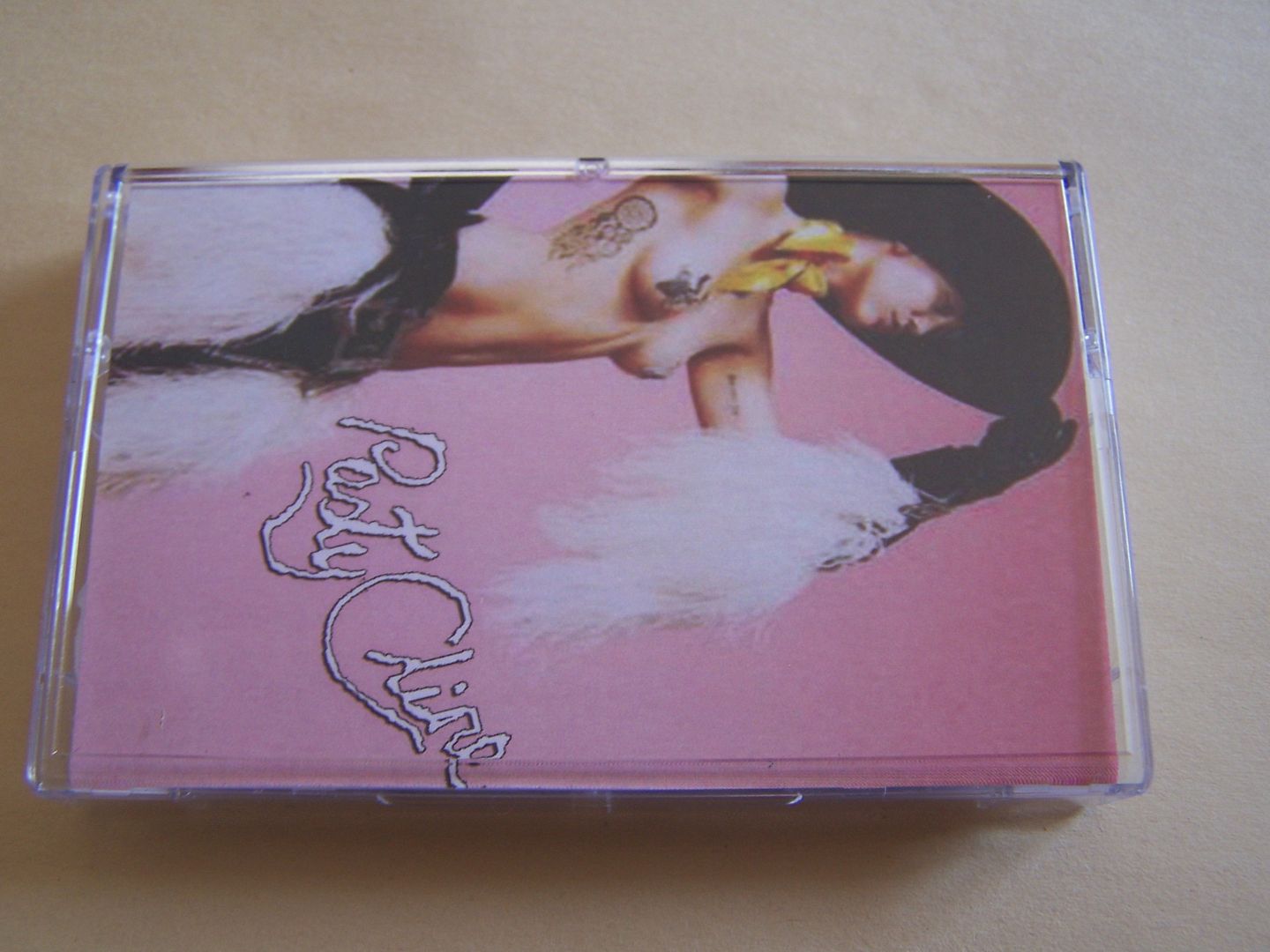 [$4.20 // Edition of 25 //
http://godlessamericarecords.com/album/wrecking-ball-b-w-misery-godless-singles-series-3
]
One of the funny things you never think about is that the abbreviation "b/w" most commonly refers to records, back when they had single 7"s that my dad says you could buy for a dollar or less. Yet, being as old as I am, I always think of cassingles when I think of releases that are two songs with one of each side. I really just feel like whether it was that two song 7" record or a cassingle, something great was truly lost with the invention of the CD and then everything going digital.
The music of Pasty Cline is a garage sort of twee and, yes, the first song is a cover of a Miley Cyrus song. As soon as the vocals kicked in with the lyrics I knew right away it was Miley Cyrus and, no, I'm not especially proud of that fact. It's a little bit of folk and there are harmonies galore with a harmonica in the chorus. I don't feel like I need to tell you that this is a better version of the Miley Cyrus song because I don't particularly like Miley Cyrus, but it is just a lot better.
I feel like Miley Cyrus is one of those "style over substance" artists, but in some ways her songs are still solid even if she's more interested in trying to be like Madonna or having a haircut like Pink to, you know, focus on the music. I actually kind of like the "We Can't Stop" song and wouldn't mind hearing someone better cover that. I also really just want Miley Cyrus to cover "Achy Breaky Heart" and be gone.
On the flip side we have a song called "Misery" that is not a cover of Soul Asylum (where my mind went first), Pink, The Beatles or Maroon 5 because this is actually a Pasty Cline original from what I read on their Facebook page. I could tell based upon the lyrics if it was a cover or not because I didn't recognize it, so that just made me believe it was an original and once again Facebook pretty much confirmed it for me.
With jangly guitars there is more of a full band, electric sound on "Misery" and it's just such a fun song. I think this cassingle really accomplishes what every cassingle should and that is simply having a song that will sort of lure in the listener and then hit them with an original too that will make them stay. A beautiful creation by Godless America Records for this Singles Series and it only leaves me wanting to hear more from Pasty Cline, which is exactly how it should be.