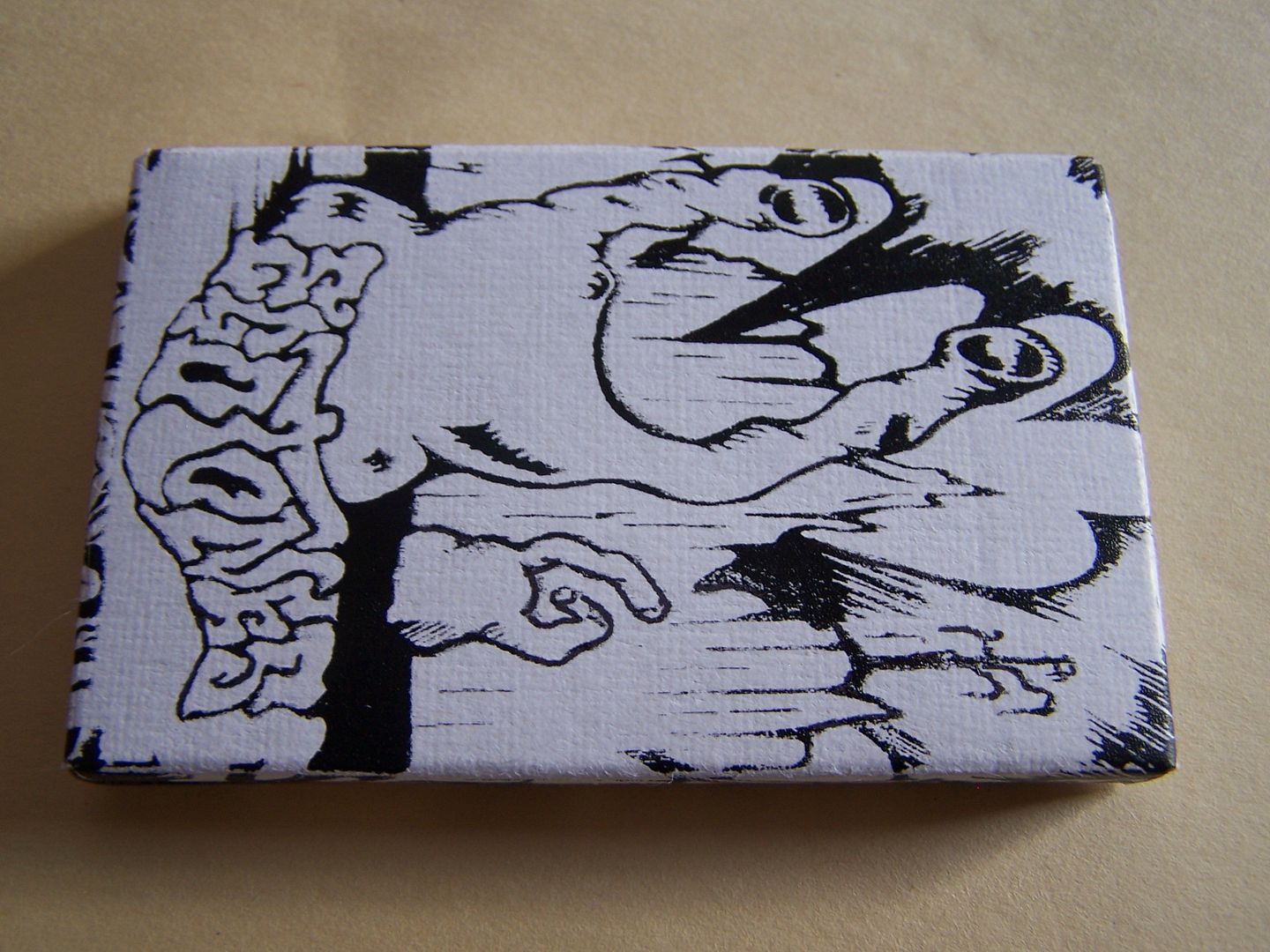 [$5 //
https://egotones.bandcamp.com/album/egotones-the-tape-by-egotones
]
The first thing that I really noticed about the music of EGOTONES is that their songs are instrumental. While that isn't that uncommon in the music I listen to in general, the sounds of the EGOTONES tend to fall into that psych/surf/punk n roll genre, which is in fact a genre I do tend to find has vocals. In some sense, EGOTONES reminds me a lot of The Bell Peppers, who I did a quick search for and found out that they haven't updated their Bandcamp since 2013 so I hope they're still making music.
What this cassette is big on is guitar riffs. From "Wipeout", obviously, to that one you know and love from "Pulp Fiction", EGOTONES seem to love those walking type of guitar riffs and I love them for putting them in their music. They tend to tread the line between rockabilly as well, but then on a song like "David Lynch Hovercraft" they seem to channel "(Don't Fear) The Reaper".
To say that the songs are instrumental though doesn't mean that they are completely without words. The second song- "Get Your Ass to Mars"- opens with an audio clip saying just that. Though they do not share any musical qualities really, this little piece of trivia is what makes me think of the Madness song "One Step Beyond" when listening to this cassette.
After all of that (and you can forget what you think you know when it comes to the last song), it is worth noting that if I was going to place this somewhere on the musical spectrum myself I wouldn't put it anywhere previously mentioned but rather as the soundtrack to some super spy movie. It's not James Bond, which is good, but it's something along the lines of Spy vs. Spy or a spy movie that simply hasn't been created yet. Obviously well worth your time to listen to it.