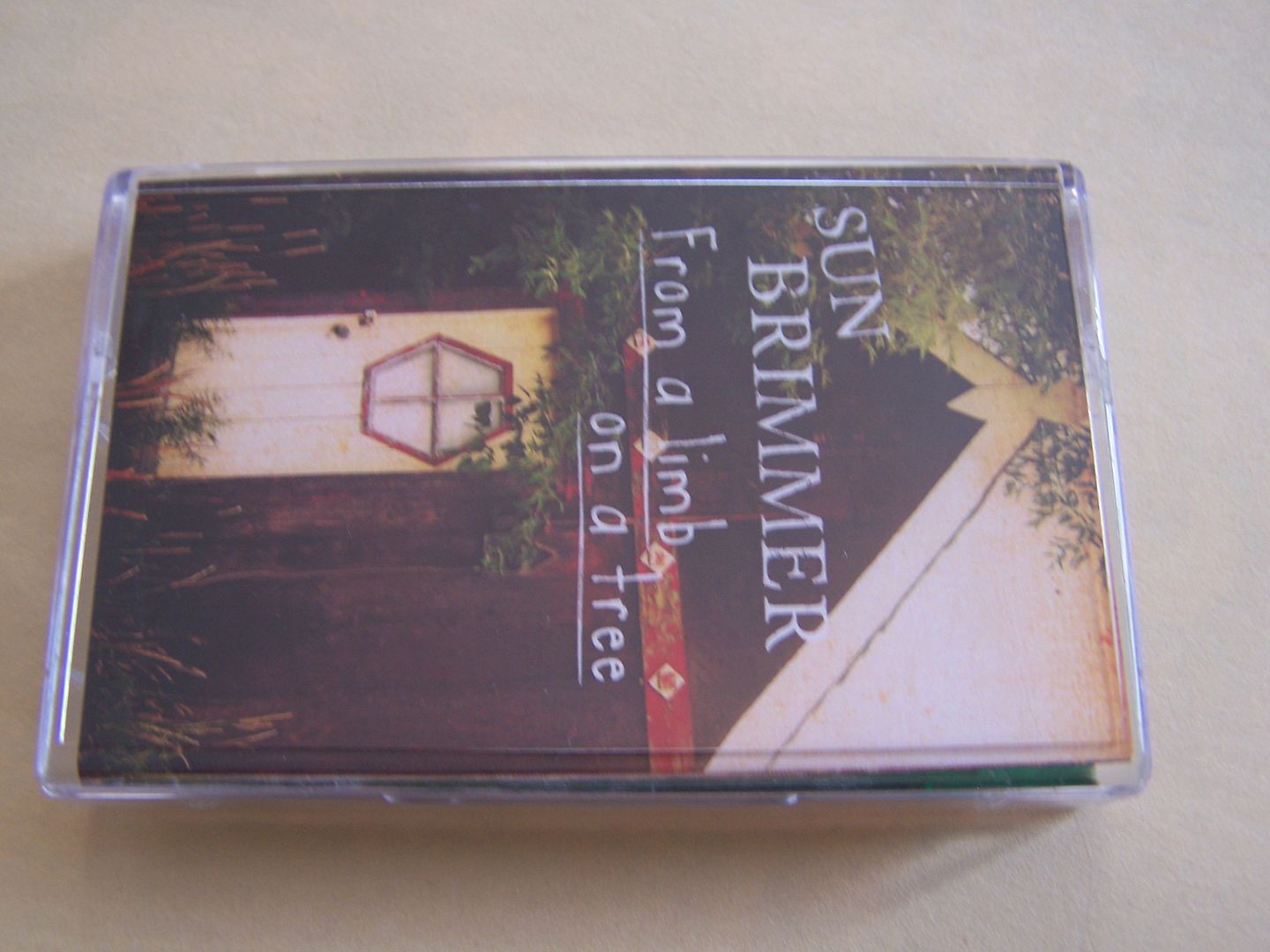 [$5 CAD // Edition of 80 //
https://talkingskullmtl.bandcamp.com/album/ts005-sun-brimmer-from-a-limb-on-a-tree
]
While it is most likely that I should have listened to these cassettes by Talking Skull Tapes in the order which they were released (from oldest to newest) I ended up just picking them at random as I often do and as such we begin with "From A Limb On A Tree" by Sun Brimmer. The first song on here has acoustic guitar notes backing up vocals but there are two layers of vocals. While one is singing the words, which I feel is more in the background, the other is speaking them. It makes for quite the interesting combination, one I have not heard before, and it starts this cassette off on the right foot for me.
The second song is actually plugged in and has a full band sound somewhere between They Might Be Giants and Marcy Playground. After that songs stay along the same lines without being too similar in nature. It's the rebellion of Johnny Cash to defy a genre. It's the folk protest sounds of Bob Dylan. It's dreamy. And on Side B it even comes out like Two Gallants through heavy distortion and melodies. There are elements of Neil Young and only fittingly the last song is about a freight train.
Most of the times that you hear something that can be considered folk or a specific genre (or even mixes of genres) you tend to think that it's going to sound like either Artist A, Artist B or Artist C. Sun Brimmer takes all of those artists that I think of- the good ones- and combines them in the best way possible to present something that on paper may sound like just another folk album or the such but is really something genuine and unique.
I tend to think things along the lines if you're a fan of ____ then you will like this, you know, the "RIYL" type of tag, but this is just so good that I don't see that being an issue. Are you a fan of Johnny Cash? Bob Dylan? Two Gallants? Who cares. It doesn't matter. This is music that you should enjoy if you are a fan of music and sometimes that's the best kind of music to be.