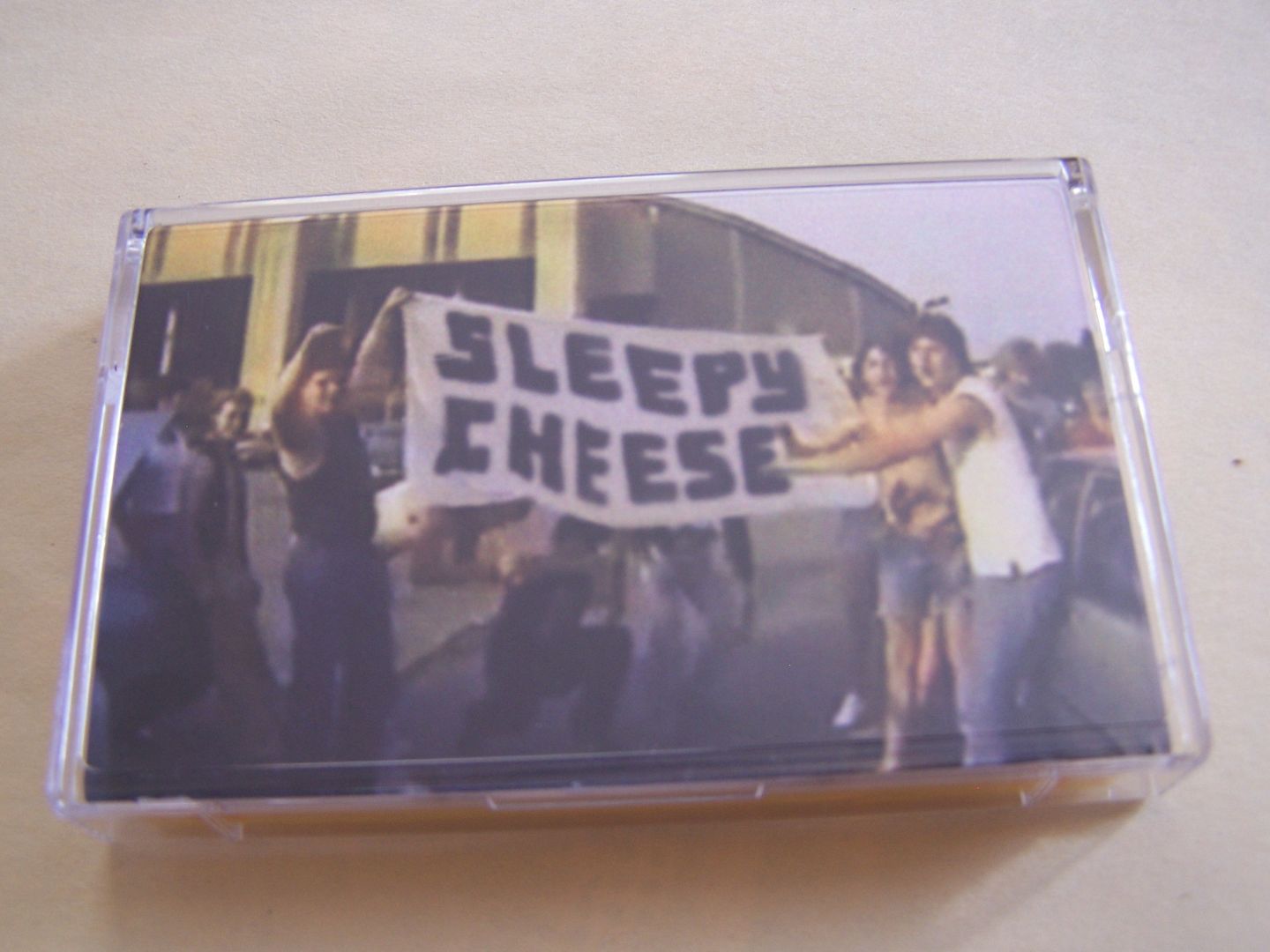 [$5 // Edition of 50 //
https://forgedartifacts.bandcamp.com/album/thank-god-it-hurts
]
These are four songs from SLEEPY CHEESE and they contain some pretty hilarious voice mails within them. The first voice mail is a female voice explaining how she no longer wants to have contact with this person but then says "Call me back if you want to but I just generally don't want to hear from you anymore". Mixed signals much? Side B opens with her saying "Hi Brian, it's me Mia" and then wondering why he never answers his stupid, stupid phone. My guess is caller i.d. has something to do with it. Mia then explains in her next voice mail message that she'd like him to remove her number from his phone because he only calls her when he's drunk. I'm not sure what removing her number from his phone will accomplish exactly since he doesn't seem to answer her calls but yeah, can't talk to a psycho like a normal human being and all that.
The songs themselves are short metal numbers that land somewhere between Fall Silent, Cable, deftones and even a little bit of Marilyn Manson vocally. Elements of hardcore and metal combine with the fuzzy, stoner thrash that can come out just as pained as anything. This was released last Halloween and it makes sense because it has that sort of vibe to it though there are also those voice mails which I hope the originator of can perceive them to be what they are now.
What goes together better than metal and psycho exes? I might not have the answer right now, and that's fine because this is just something overall that everyone can appreciate and the tone of the music itself really does set the mood for those most unfortunate messages.