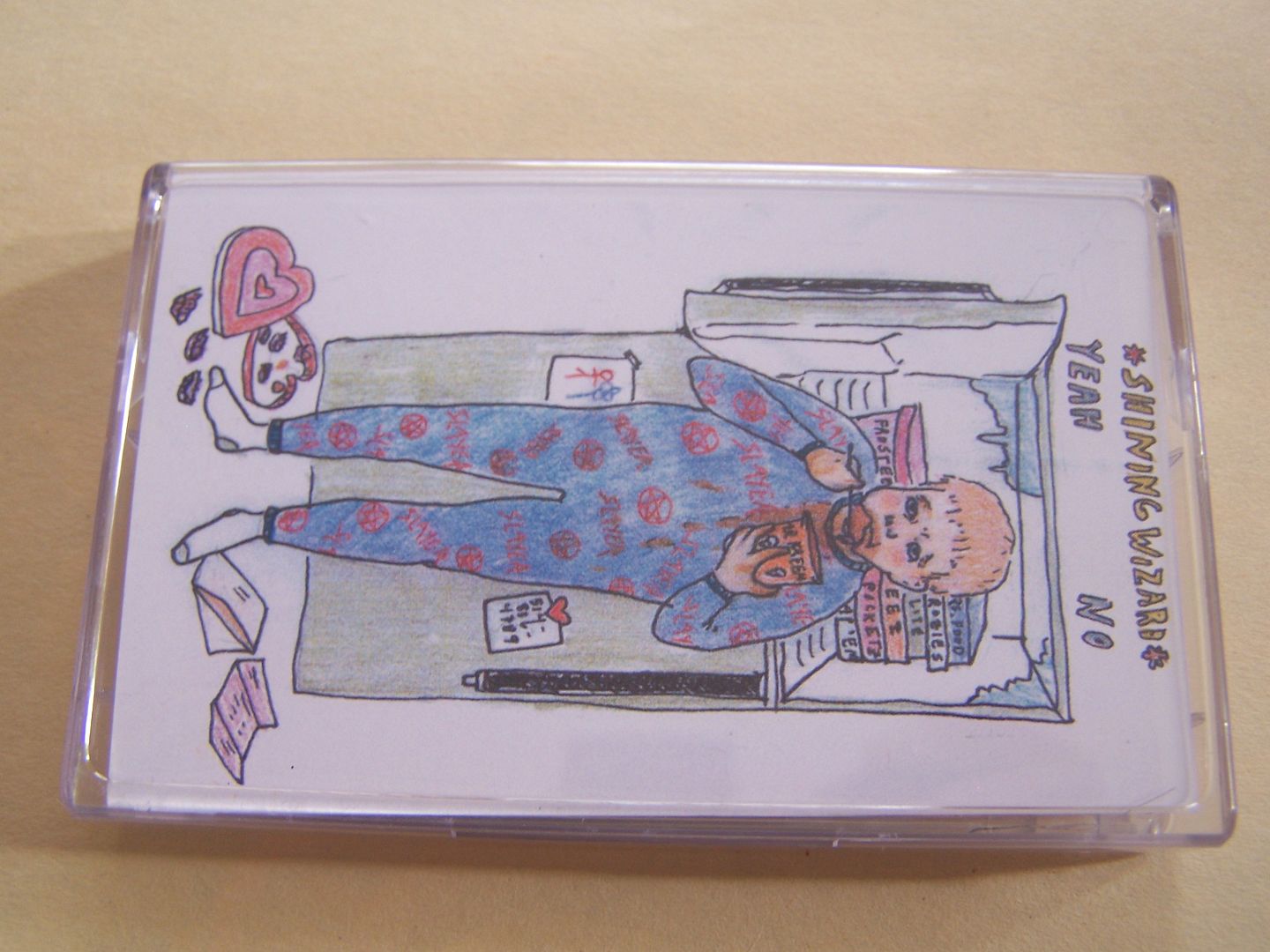 [$7 CAD // Edition of 50 //
http://shiningwizardmtl.bandcamp.com/album/yeah-no
]
If you go into this cassette thinking that the artist name has something to do with wizards in the sense of magic or Middle Earth then you are approaching it all wrong from the start. The Shining Wizard is a wresting move that a number of wrestlers do but is most popular in Japan. It's kind of funny because this is my second cassette of 2015 with a distinct reference to professional wrestling and the first was by The Muta Scale. Why is that funny? Because The Great Muta does in fact love using The Shining Wizard. More traditional American wrestling fans might know the move, though, as the finisher of "Hurricane" Helms.
Why this is important is because The Shining Wizard occurs when your opponent is on their knees and you run at them, pushing off of your left foot and kicking them hard with your right foot. You can do a google search or YouTube it to see some videos of what I'm talking about, but just know that it is this quick, sort of swift kick to the head that seems to have a high impact and almost knock out the person that receives it. In that sense, this name does fit this artist rather well as * Shining Wizard * hits fast and they hit hard.
There are quieter points that sound like guitar tuning but for the most part this is in your face, instrumental insanity. It's math rock on some level, if only because of the complexity of it all, but it is just hard. It's heavy and distorted-- it's heavily distorted. It's frantic and it's chaotic. Listening to it often presents you with the trouble of simply trying to keep up with it all.
Right away I can feel the hints of something like Primus, only without all of the bass-bragging, and then it does get heavier at times into something like Local H or that sort of sludge. One of the biggest influences I can pull out though- which I enjoy ever so much- is that of Cloud Nothings. It just has that raw vibe where you're not sure where it's taking you, but it's like a drug you want to take anyway. It's addicting and just one of the finest releases I've ever heard.