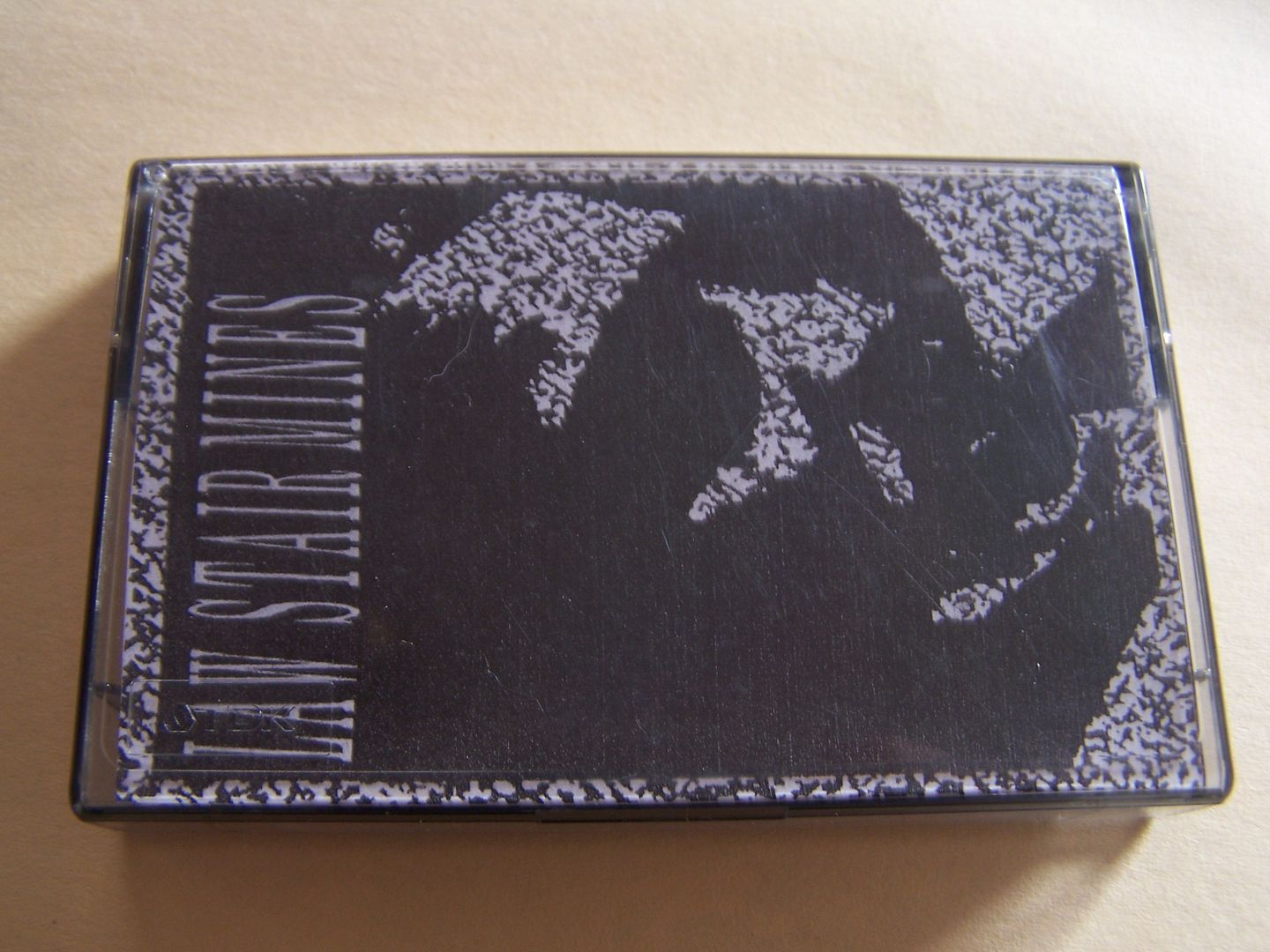 [SOLD OUT // https://dallinkapp.bandcamp.com/album/law-stair-mines]
When "Law Stair Mines" begins there are guitar progressions that remind me of "Don't Fear the Reaper". This turns into a similar guitar sound mixed with vocals and a hum. You can tell almost right away that this is going to be lo-fi and it has that feel that someone recorded every instrument themselves and that just makes it that much cooler to me. It's Stars Are Insane and a number of other artists I forgot about right now in the sense of the blueprint though maybe not entirely in the end result.
Some of these songs are instrumental and there are even acoustic parts. Side B opens with a fast song that has a lot of fuzz. On more than one level one of the easiest places for me to relate this with are the demos and outtakes from Nirvana, which can be found on that "With the Lights Out" box set. It's somewhat surf, somewhat garage but just overall rocking.
After a song about Nike (no joke) there is a song that could almost be thrash and there are also a number of audio clips spliced in here as well. What is created here though is the work of a mad scientist in a laboratory mixing chemicals and creating something that might have a similar recipe to that of other cassettes I have heard and reviewed, yet it is still a sound all its own and thus an experience unlike any other.
If you're a fan of lo-fi/home recordings/bedroom type of sounds then this is obviously a perfect fit for you. If you're not into that, who knows, there still might be something you can take from this so I think you should give it a try because I find it to be wonderful.